LAMY safari savannah green & terra red – More than 40 years ago, the first two LAMY safari fountain pens saw the light of day and quickly "wrote themselves" into the hearts of our customers.
Many attractive colors, timeless design, perfect ergonomics – these are the reasons that make the LAMY safari one of the most popular writing instruments for young people worldwide. In addition, it is above all the annual Special Editions with which the LAMY safari delights time and again.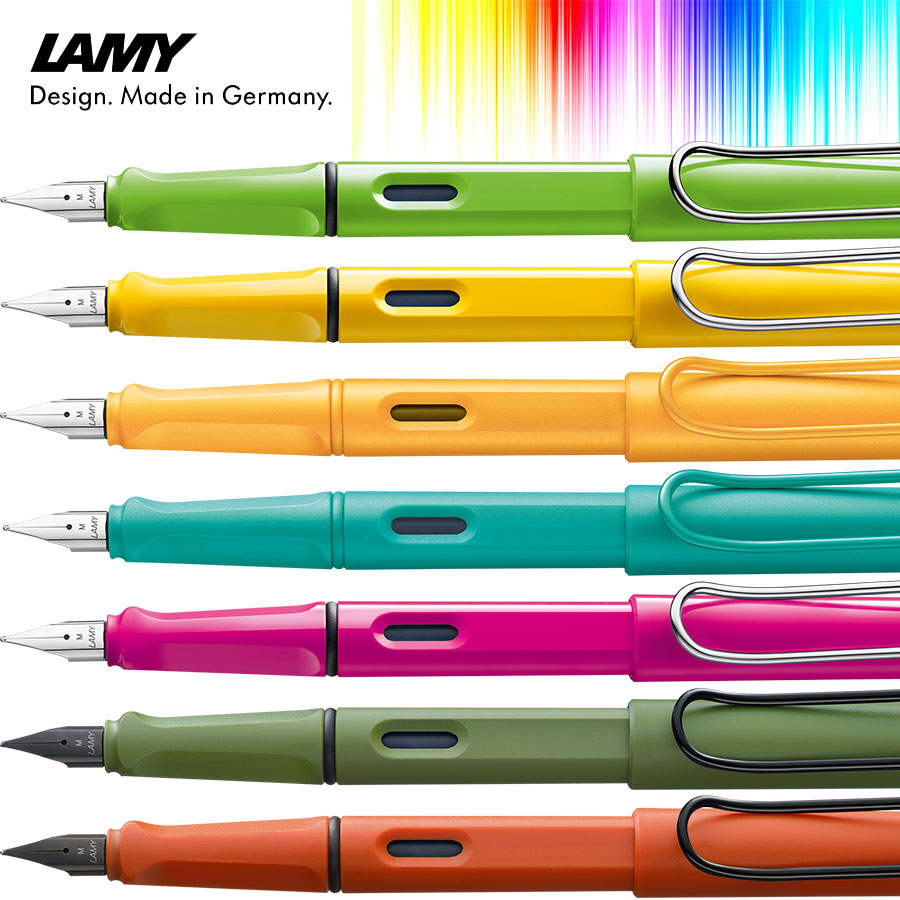 In 2021 it is the Origin series in the colors savannah green and terra red.
Made of robust ABS plastic with steel nib. Pleasant to hold thanks to distinctive recessed grips. With large capacity ink cartridge T 10 blue.