"Once upon a time, a long, long time ago …" The Montblanc Writers Edition Homage to Brothers Grimm is dedicated to the Brothers Grimm and pays tribute to their writings of German and European fairy tales, the most famous of which include "Snow White", "Cinderella" and "Sleeping Beauty".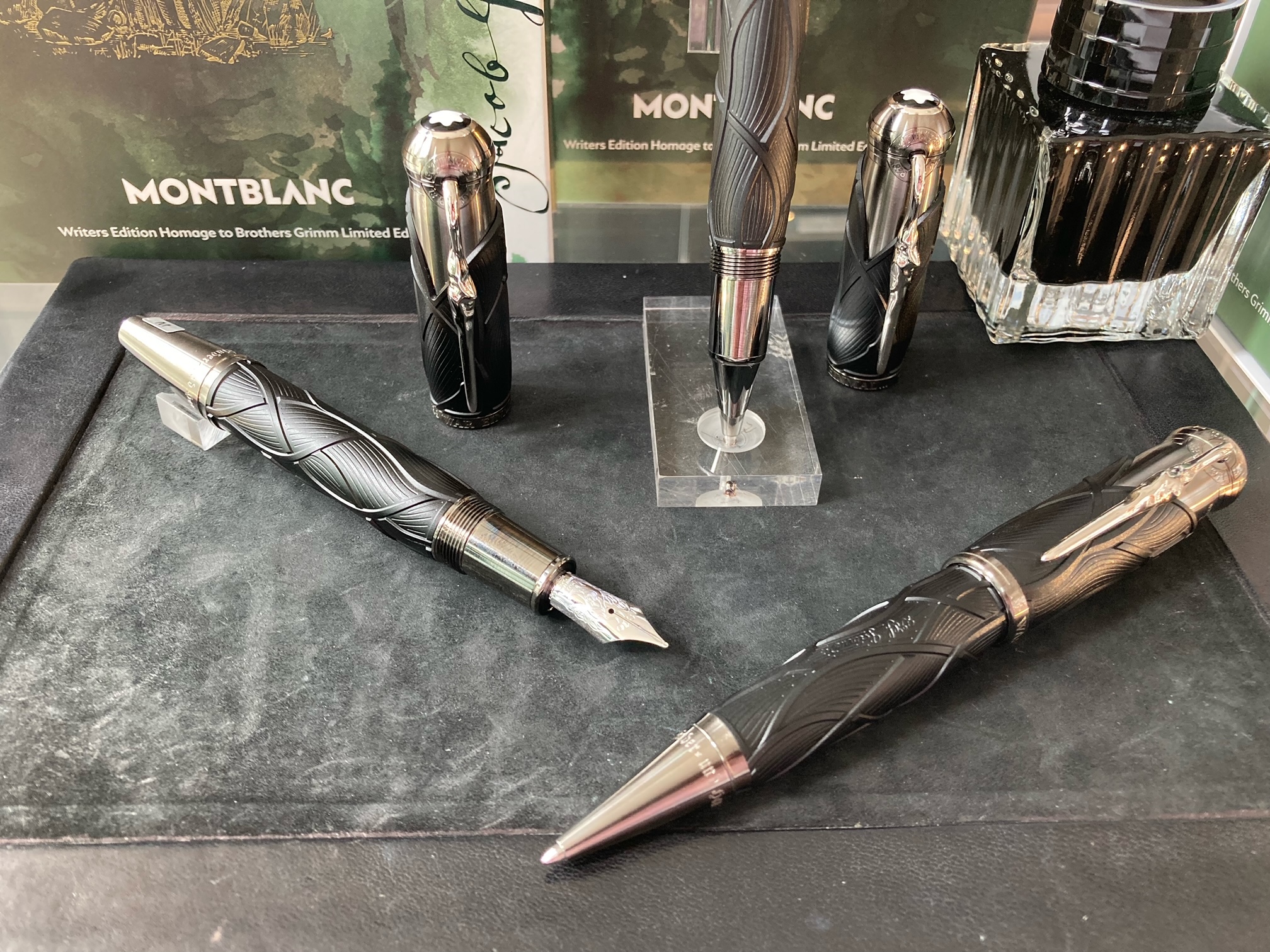 The writing instrument is shaped like a walking stick and the black colour is reminiscent of the darkness of the forests, which are among the most important settings of Grimm's fairy tales. In addition, the wavy pattern on the cap and barrel is inspired by Rapunzel's hair and at the same time represents a nod to the roots, as the Grimm brothers considered their work a "return to the roots". The cap is crowned by the Montblanc emblem made of precious resin.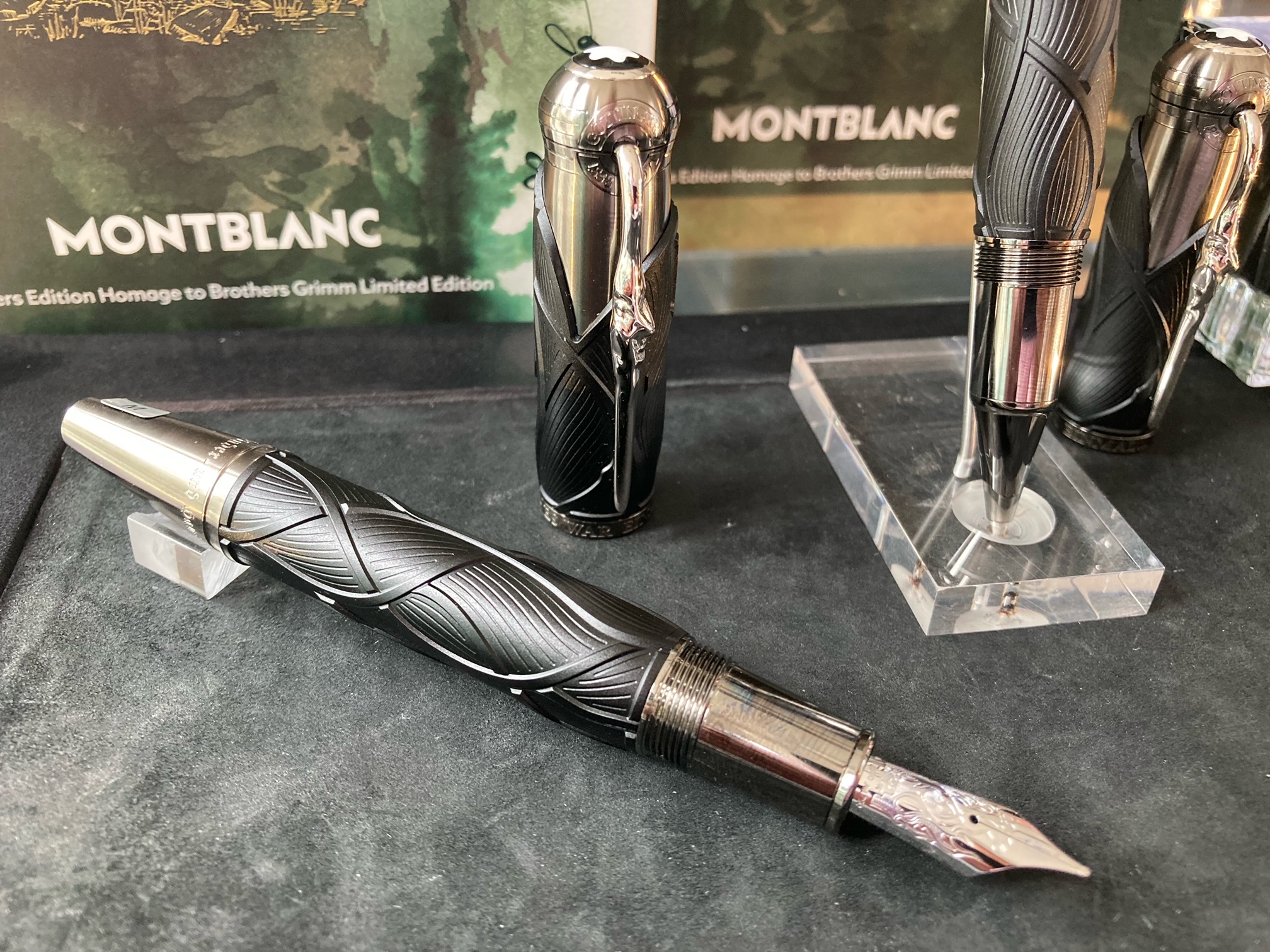 The platinum-plated clip, reminiscent of a gnarled piece of wood, quite surprisingly shows the profile of the Brothers Grimm when you turn it. As a tribute to the magic of storytelling, the handcrafted 750 solid rhodium-plated gold nib features a depiction of fire, around which people often gathered in the past to tell and pass on their fairy tales.