Patron of Art – Homage to Napoléon Bonaparte – The piston fountain pen is dedicated to one of the historical figures who left a lasting mark on the history of Europe. Napoleon's glory is expressed in the "architecture parlante" – famous buildings that were erected during his reign and still characterize the Parisian cityscape today.

However, not only architecture flourished during this period, but also other art forms such as painting, sculpture and decorative arts. The design of this creation is inspired by neoclassicism. The pattern of golden bees against a dark blue lacquered background is a reference to Napoleon's throne at Fontainebleau. The sword-shaped clip, on the other hand, features the former French emperor's unmistakable "N". And the engravings in the cap's head – a laurel leaf, an imperial crown and an eagle – are borrowed from Napoleon's insignia. The cap is crowned by the Montblanc emblem in precious resin. The tip of the clip is adorned with a red stone reminiscent of Napoleon's wife Joséphine's coronation ring. As a tribute to Napoleon Bonaparte, the handmade nib – made of solid 750 gold – features his portrait, in which he wears the typical two-pointed hat.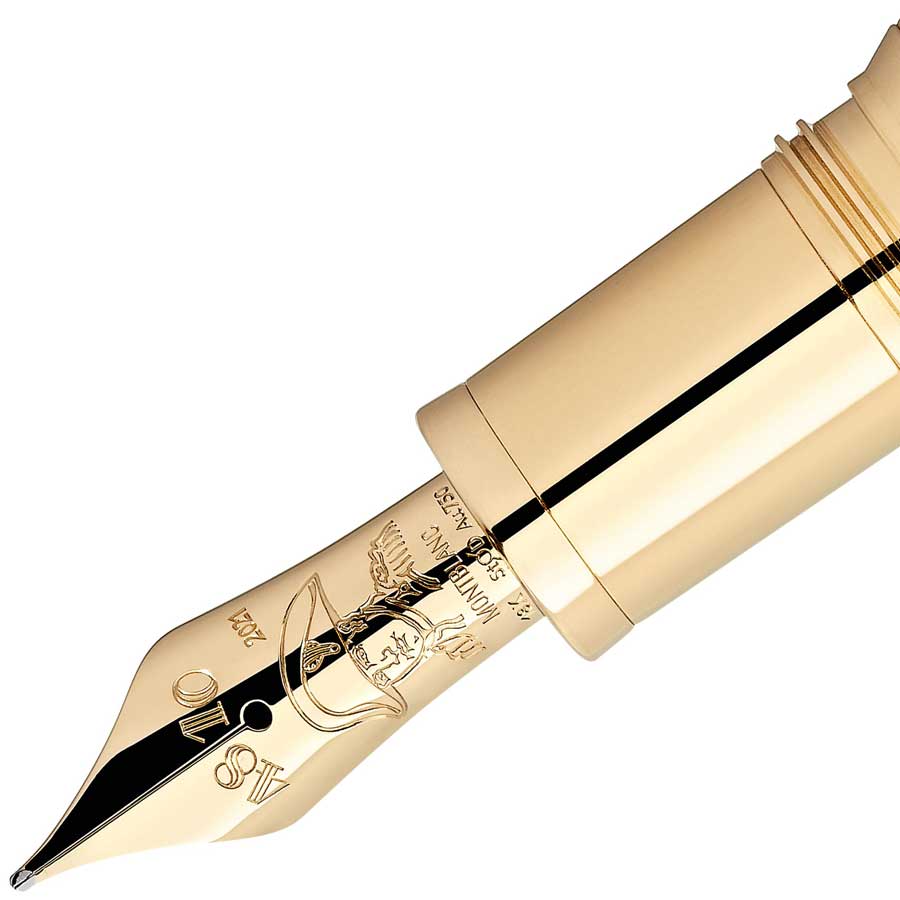 In the extra limited 888 version, Montblanc plays with all their craftsmanship and exclusive materials.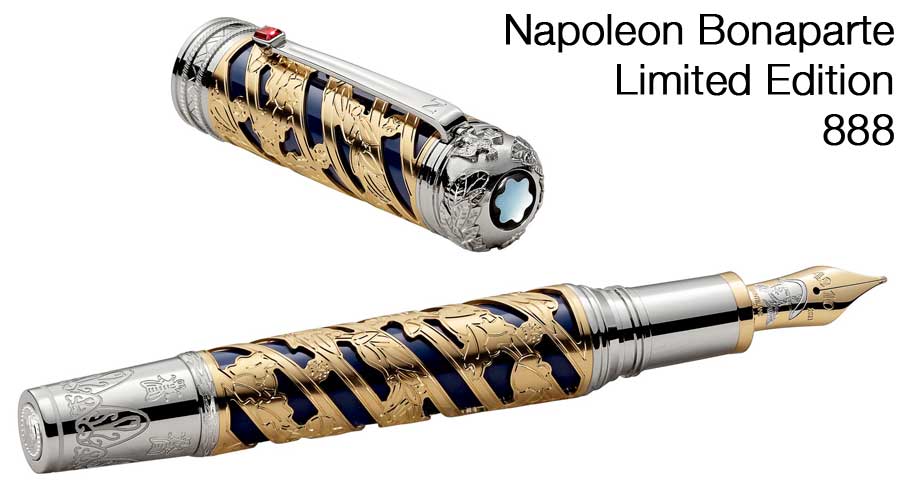 For the next strategy meeting, Napoleon-style notes can also be captured in the appropriately designed notebook.